Latest News & Events
New Gord Downie work devoted to First Nations boy who died running away from residential school
2016-09-09 | A 12-year-old Ojibway boy who died from hunger and exposure after trying to find his way home from a residential school is the inspiration behind a new project from Gord Downie. details
Sixties Scoop survivors' day in court finally arrives Tuesday
2016-08-22 | Indigenous Canadians taken from their homes and their culture suing Ottawa, decades later, over the federal government's duty to them. Thousands of children taken from their homes. A lost cultural identity. A painful, but little-known or -understood chapter in Canada's history. details
Gala Fundraising Event for the Day Scholars, daytime Residentail School Survivors
2016-04-15 | The event was elegant, the food magnificent and the audience dressed in finery. The fundraiser Gala was supported by industry, individuals and the community with enormous thanks to the Squamish Nation for their generous contributions to the pursuit of justice for Canadian Day Scholars, survivors of the residential school regime. details
Recent Videos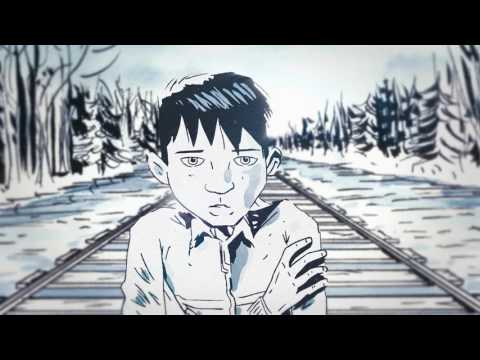 Gord Downie - The Secret Path [Official Film Trailer] | 2016-09-09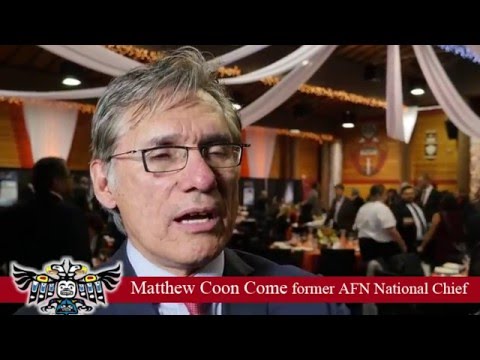 Day Scholars Class Action Fundraiser Gala Event | 2016-04-21
Very Imformative video on Residential Schooling | 2016-04-13
Key Contacts
For more information, please contact:
Jo-Anne Gottfriedson, TteS Day Scholar Coordinator
200-330 Chief Alex Thomas Way
Kamloops, BC V2H 1H1
T:
E: jo-anne.gottfriedson@kib.ca
W: www.tkemlups.ca

Garry Feschuk, Hereditary Chief/Councilor
P.O. Box 740, 5555 Sunshine Coast Highway, Sechelt, BC, Canada, V0N 3A0
Shíshálh Nation
T:
E: gfeschuk@secheltnation.net
W: www.shishalh.com
Karenna Williams, Peter Grant & Associates
900-777 Hornby St, Vancouver, BC V6Z 1S4
T:
Toll-Free:
E: kwilliams@grantnativelaw.com
W: www.grantnativelaw.com
Patric Senson, Phillips Gill LLP
Toronto Ont
T:
E: patric@legaladvocates.ca
W: www.legaladvocates.ca
Kamloops & Sechelt Indian Bands - Together We Will Achieve Justice For Our Day Scholars
Class Action claim filed in Federal Court on August 15, 2012. The lawsuit aims to close a gap in which thousands of daytime students at residential schools -- which operated from roughly 1874 until 1996 -- were denied monetary compensation in the government's 2006 Indian Residential Schools Settlement Agreement (IRSSA) in the same manner as students residing in the schools. While the so-called "day scholars" could apply for individual assessment for abuses experienced in school, they were excluded from "common experience" compensation for having attended.
Residential schools were boarding schools operated by the Canadian government as part of its "aggressive assimilation" policy which sought to assimilate aboriginal children into mainstream European Canadian society by adopting Christianity and speaking English or French. Canada's residential schools are marred by countless allegations of sexual, emotional and physical abuse of aboriginal children by staff. 150,000 aboriginal, Inuit and Métis children were forced to attend a recorded 130 residential schools across Canada between 1874 to 1996.
New research has found at least 3,000 children are now known to have died during attendance at Canada's disgraced Indian residential schools.
94 First Nations that have Chosen to Opt In to the "Day Scholars" Class-Action Lawsuit
Tk'emlups Te Secwepemc ( Kamloops First Nation)
shíshálh (Sechelt First Nation)
Dininu K'ue First Nation
Lutsel K'e Dene First Nation
Liidlii Kue First Nation
Deh Gah Got'ie First Nation
Nahanni Butte First Nation
Deline First Nation
Waywayseecappo First Nation
Williams Lake First Nation
Saddle Lake Cree Nation
Cat Lake First Nation
Piikani First Nation
Onion Lake First Nation
Neskonlith First Nation
Smith's Landing First Nation
Cowessess First Nation
Sliammon First Nation
Soowahlie First Nation
Penelakut Tribe
Musqueam First Nation
Adams Lake First Nation
Halalt First Nation
Kahkewistahaw First Nation 
Homalco First Nation
Fort Alexander First Nation (Sagkeeng)
Innu Takuaikan Uashat mak Mani Utenam Nation
Cree Nation of Chisasibi  
Squamish First Nation
St'ailes First Nation
Cowichan Tribes
Ulkatcho First Nation
Skeetchestn First Nation
Okanagan First Nation  
Bonaparte First Nation
Simpcw First Nation
Red Bluff First Nation
Yekooche First Nation
Nadleh Whut'en First Nation
Stellat'en First Nation
Tseshaht First Nation
Gitxaala First Nation
Nakazdli First Nation
Tla-oqu-aht First Nation
Leq'a:mel First Nation
Haisla Nation First Nation
Nazko First Nation
Da'naxda'xw/Awaetala Nation
Nisga'a Village of New Aiyansh
Tsleil-Waututh Nation
Chawathil First Nation
Siksiska Nation
Ermineskin Tribe
Blood Tribe
Samson Cree Nation
Sturgeon Lake Cree Nation
Stoney First Nation
Louis Bull Tribe
Alexis Nakota Sioux Nation
Horse Lake First Nation
Whitefish Lake First Nation
Keeseekoose First Nation
Key First Nation
Cote First Nation
Carry the Kettle First Nation
Pine Creek First Nation
Norway House First Nation
Bloodvein River First Nation
St. Theresa Point First Nation
Roseau River Anishinabe First Nation
Long Plain First Nation
Swan Lake First Nation
Sandy Bay Ojibway First Nation
Aroland First Nation
Moose Cree First Nation
Naotkamegwanning First Nation
Oneida Nation of the Thames
Alderville First Nation
Fort Albandy First Nation
Naicatchewenin First Nation
Pikangikum First Nation
Grassy Roots Narrows First Nation
MoCreebec Eeyoud Council of the Cree
Chippewas of the Thames First Nation
Ojibways of Ongaming First Nation
Innu Takuaikan Uashat Mak Mani Utenam
Cree Natin Chisasibi First Nation
Cree Nation of Mistissini
Conseil Des Innu De Ekuanitshit
Cree Nation of Wemindji
Pekuakamiulnuatsh Takuhikan
Listuguj Mi'gmaq Government
Cree Nation of Nemaska
Sipekne'katik Band